ORIGINAL LINK
DoJ Finally Files Sweeping Antitrust Lawsuit Against Google
Tyler Durden
Tue, 10/20/2020 - 08:16
Update (0825ET): The Google news has rattled the market, as investors contemplate the prospect of the DoJ, partnered with the state AGs, launching historic lawsuits against more Big Tech firms, thereby pulling the rug out from under the market.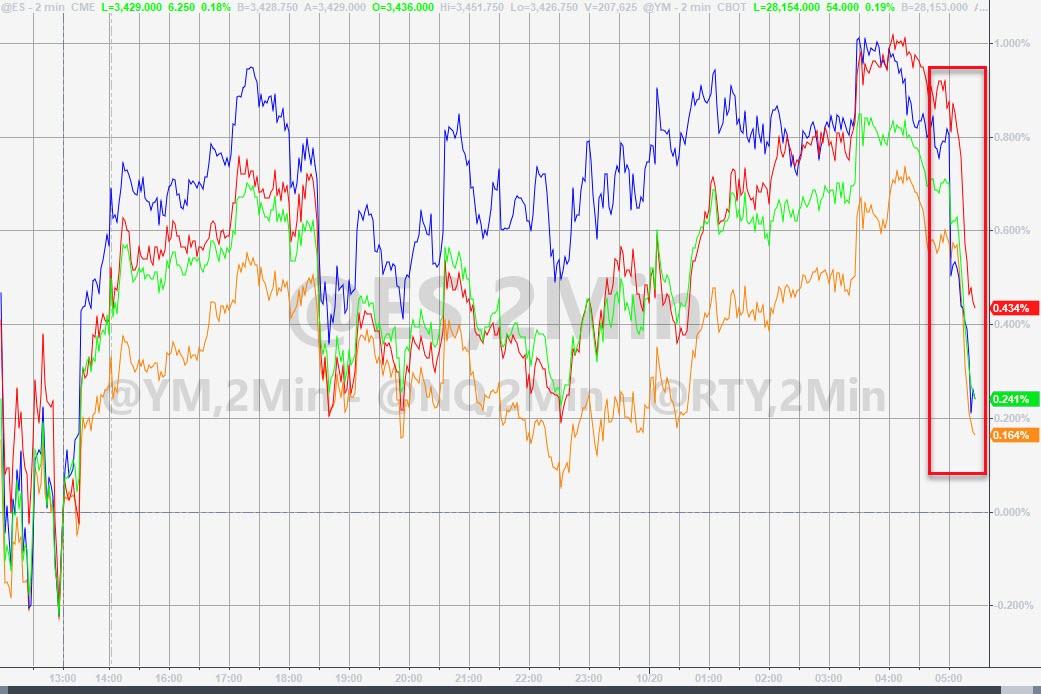 The case against Google will be the first major DoJ antitrust lawsuit to take on big tech since the DoJ sued Microsoft in the late 1990s, a suit that began during the year that Google was founded in a garage in the Bay Area.
According to details of the suit leaked to WSJ - details that have been previously outlined during leaks about the investigation when that was still ongoing - Google is being accused of maintaining its status as 'gatekeeper to the internet' via an unlawful web of exclusionary and interlocking deals that effectively shut out competitors. These deals include all the money Google pays to phone manufacturers, carriers and makers of browsers like Apple's Safari to ensure that Google's search engine is pre-set as the default on millions of smartphones, even those produced by competitors like Apple. DoJ is also taking issue with Google's Android operating system, which preloads Google's search application in a way that it can't be deleted.
These revenue-sharing agreements have allowed Google to ensure that no search competitor can challenge its dominance. Google handles about 80% of all Internet searches executed in the US each year.
During an interview with Sen Ted Cruz on CNBC, the senator pointed out that the lawsuit comes just a week after Twitter and Facebook worked to shut down a series of New York Post stories alleging shady and corrupt behavior by Hunter Biden and members with his family revealing that the scope of their international influence-selling was larger than candidate Joe Biden has led the public to believe.
If Big Tech companies are going to use their monopoly power to try and silence political speech, then the government isn't going to hold back, Cruz said.
* * *
Just as we previewed roughly 6 weeks ago following a report published in the New York Times, the DoJ has finally brought a sweeping anti-trust case against Google, according to a WSJ scoop.
The landmark antitrust case will focus on alleged Google-controlled monopolies in search and search advertising. These businesses are the cornerstone of Google owner Alphabet's profits. At least 10 state AGs are expected to join the suit.
Google shares are sliding on the news.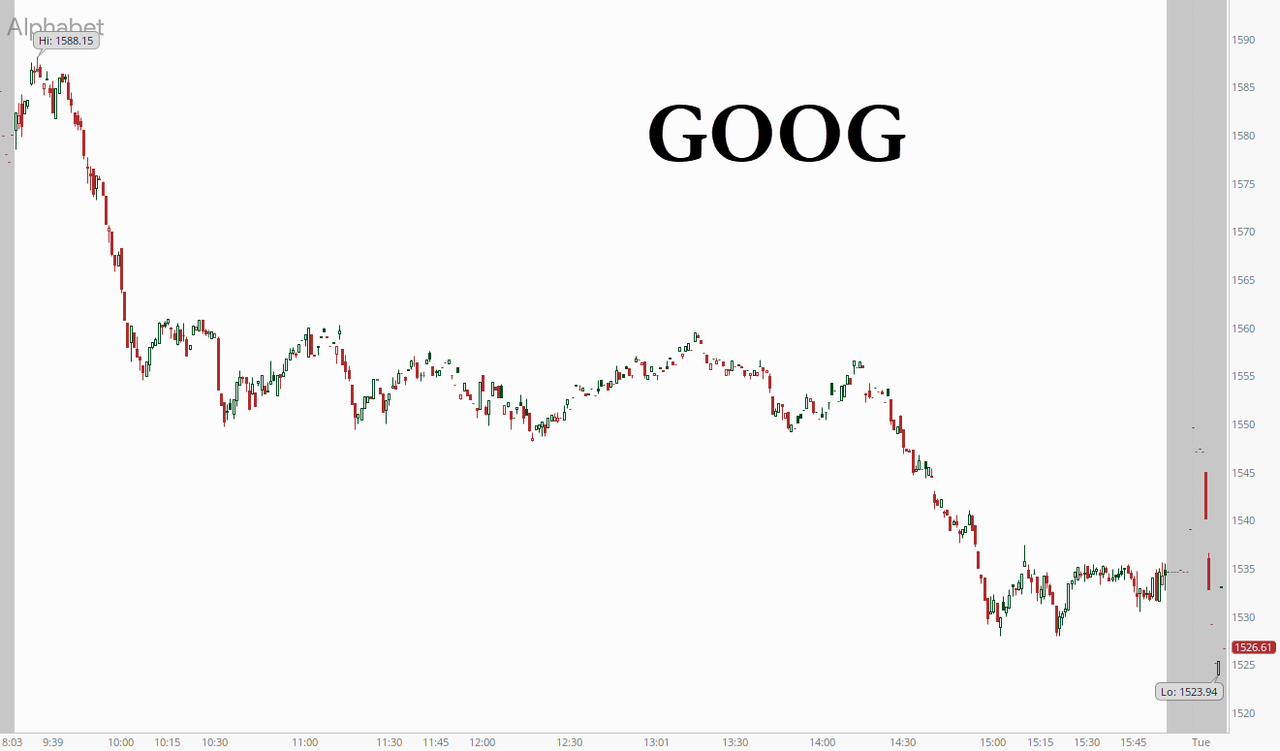 The DoJ has scheduled a press briefing for 0945ET. Though no subject has been announced, it's a safe bet that the Google lawsuit, which has been in the works since at least January, when DoJ reportedly started beefing up a team that was reportedly focused on bringing antitrust cases against Alphabet and a handful of other big tech names.
The case is expected to be filed in federal court in Washington DC, forcing Google out of its California "comfort zone".
via
IFTTT
InoreaderURL:
SECONDARY LINK