Seeking Truth in a World of Propaganda.

"Those who are able to see beyond the shadows and lies of their culture will never be understood, let alone believed, by the masses." - Plato

Links do not necessarily indicate agreement with stories or perspectives.
Saturday, January 16, 2021
ORIGINAL LINK
State Department Has Evidence Supporting COVID Lab Escape Theory, Questions Credibility Of 'Batwoman' Shi Zhengli
Nearly a year to the day that ZeroHedge raised suspicions over the origins of the COVID-19 outbreak - and were called 'conspiracy theorists' for it - the US State Department just revealed that they have new information suggesting it could have emerged from the Wuhan Institute of Virology (WIV).
In a Friday statement, the state department announced that while they haven't determined whether the COVID-19 pandemic "began through contact with infected animals or was the result of an accident at a laboratory in Wuhan, China," the US government "has reason to believe that several researchers inside the WIV became sick in autumn 2019, before the first identified case of the outbreak, with symptoms consistent with both COVID-19 and common seasonal illnesses."
State Department: "The U.S. government does not know exactly where, when, or how the COVID-19 virus...was transmitted initially to humans. We haven't determined whether the outbreak began thru contact w/ infected animals or was the result of an accident at a laboratory in Wuhan." pic.twitter.com/16zjr9duUS

— Jerry Dunleavy (@JerryDunleavy) January 16, 2021
"This raises questions about the credibility of WIV senior researcher Shi Zhengli's public claim that there was "zero infection" among the WIV's staff and students of SARS-CoV-2 or SARS-related viruses."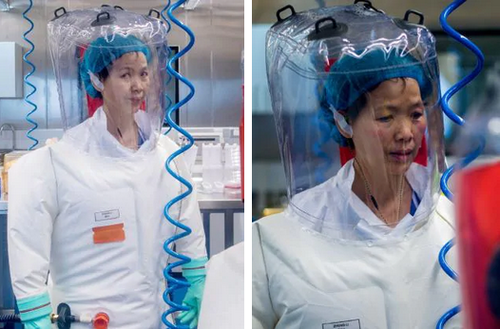 Zhengli, known as "Batwoman," was notably scrutinized in 2015 over her work creating chimeric bat coronaviruses through 'gain-of-function' research to more easily infect humans.
According to the State Department, "starting in at least 2016 - and with no indication of a stop prior to the COVID-19 outbreak -- WIV researchers conducted experiments involving RaTG13, the bat coronavirus identified by the WIV in January 2020 as its closest sample to SARS-CoV-2 (96.2% similar).
Further, "The WIV has published a record of conducting "gain-of-function" research to engineer chimeric viruses. But the WIV has not been transparent or consistent about its record of studying viruses most similar to the COVID-19 virus, including "RaTG13," which it sampled from a cave in Yunnan Province in 2013 after several miners died of SARS-like illness."
Secret military activity
The State Department further noted that "Secrecy and non-disclosure are standard practice for Beijing," adding that "For many years the United States has publicly raised concerns about China's past biological weapons work, which Beijing has neither documented nor demonstrably eliminated, despite its clear obligations under the Biological Weapons Convention."
According to the release, "Despite the WIV presenting itself as a civilian institution, the United States has determined that the WIV has collaborated on publications and secret projects with China's military. The WIV has engaged in classified research, including laboratory animal experiments, on behalf of the Chinese military since at least 2017."
Pompeo on the offensive
On Saturday, Secretary of State Mike Pompeo slammed the CCP for 'covering up' the Wuhan Virus, saying in a tweet that the "CCP disappeared the doctors who knew," and "still refuses to let the world in to see what it wrought."
"CCP lied about where the virus came from," Pompeo added.
CCP closed travel inside China and allowed the world to suffer. America invents vaccines for the world. Every human being can see this contrast. pic.twitter.com/NTSQAOIUIW

— Secretary Pompeo (@SecPompeo) January 16, 2021
China has repeatedly rejected charges that the virus might have emerged from a laboratory. The U.S. didn't say how it obtained the new information about illnesses at the lab.

The comments, also noted in a State Department fact sheet, come as China faces criticism for initially preventing some members of a WHO mission from entering China as part of an effort to trace the origin of COVID-19, saying they hadn't passed health screenings. While the experts were eventually granted clearance, China had already been criticized by the WHO for delaying the mission's plans to visit the country.

China has been under scrutiny since the outbreak exploded in and around Wuhan, but the Trump administration also sought to pin more blame on authorities in Beijing after the pandemic took off in the U.S. and deaths soared. -Japan Times
The State Department release comes amid China barring entry to two members of a WHO team that was finally allowed to investigate the origins of the pandemic because they tested positive for COVID-19 antibodies. China has demanded that the remaining 13 members undergo two weeks of quarantine in Wuhan.
Tyler Durden
Sat, 01/16/2021 - 16:20
via
IFTTT
InoreaderURL:
SECONDARY LINK
Friday, January 15, 2021
ORIGINAL LINK
Are you ready for this week's absurdity? Here's our Friday roll-up of the most ridiculous stories from around the world that are threats to your liberty, risks to your prosperity… and on occasion, inspiring poetic justice.
Women Surrounded by British Police for Taking a Walk
You're allowed to exercise outside of your home under the UK's current COVID lockdown.
But the rule states vaguely that you must stay in your "local area."
So when two women drove five miles from their homes to take a secluded walk in nature, they were immediately surrounded by police and issued £200 fines each.
The officers used their own discretion to decide that driving to a nearby park for a walk was not in the spirit of the lockdown. The officers also decided that, since the women both had beverages, their 'walk' was really just a picnic in disguise… which is strictly verboten.
It's just scary to think the damage to society that could have occured if these horrible criminals were allowed to sip tea while strolling in a remote park.
Click here to read the full story.
UK Law Enforcement Demands Power to Raid Homes Over COVID
A regional police commissioner in the UK is upset that police don't have the power to enter your home to enforce COVID rules.
The commissioner has raised the issue with the national government, because he believes "For the small minority of people who refuse entry to police officers and obstruct their work, the power of entry would seem to be a useful tool."
Big Brother might not be watching yet… but he wants to be able to come into your home just in case.
Click here to read the full story.
Antifa Violence Forces Portland Bookstore to Cancel Book on… Antifa Violence
A book by Andy Ngo called Unmasked: Inside Antifa's Radical Plan to Destroy Democracy, is about the violent tactics that Antifa uses to coerce and intimidate its ideological opponents.
And after a Portland bookstore began carrying the book, Antifa threatened to destroy the store and organized a seething protest outside one of the locations.
The "Anti-Fascist" activists surrounded the bookseller, plastered banners on its windows, and forced it to close early "to keep employees and customers safe."
Antifa's intimidation worked. The store responded that they will not carry the physical books, but that they would still keep the book in their online catalogue in order to "[shed] light on the dark corners of public discourse."
Additionally, though, the bookstore groveled in a public statement to indicate ideological alignment with Antifa, saying "It feels ugly and sickening to give any air to writing that could cause such deep pain to members of our community."
Sometimes it just takes the threat of violence to turn someone into a goose-stepping collaborator.
Click here to read the full statement.
New York wants to make body armor illegal
New York legislators introduced a bill that would make it a crime for all of us peasants to purchase or possess body armor, or bulletproof vests.
Law enforcement would still be allowed to buy and own body armor however.
And no one would be grandfathered in either; the commoners would have 15 days to turn in their protective gear, or face the consequences.
The first offense is a misdemeanor, which means you could face a year in prison for owning a bulletproof vest.
The second offense is a class E felony– punishable by between one and four years in prison.
Clearly only criminals would want to shield themselves from bullets.
Hypocrite Watch: "Don't Travel" says Canadian Senator Who Traveled to Mexico
Last year, Canadian Senator Don Plett co-signed a directive barring all Senators and Members of Parliament from traveling outside of Canada on government business, due to safety concerns from COVID.
But apparently the Senator thought traveling to Mexico on vacation was perfectly safe.
The directive he co-signed is still in effect, but that didn't stop Plett from flying to Mexico for a short vacation at the end of December.
The Canadian government also still advises citizens to avoid non-essential travel– but I guess that just applies to the little people.
Click here to read the full story.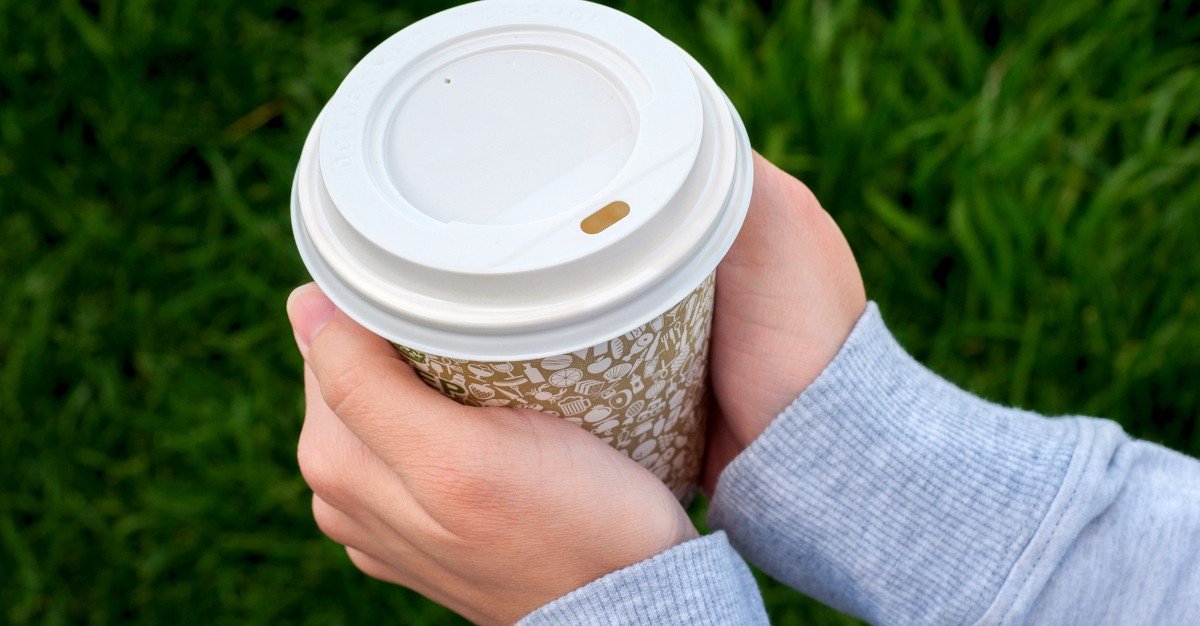 via
IFTTT
InoreaderURL:
SECONDARY LINK
ORIGINAL LINK
by Jon Rappoport
January 15, 2021
(To join our email list, click here.)
From the off-guardian, January 3, 2021, "What Vaccine Trials?" by Iain Davis:
"…the WHO protocols Pfizer used to produce the mRNA [for the vaccine] do not appear to identify any nucleotide sequences that are unique to the SARS-CoV-2 virus. When investigator Fran Leader questioned Pfizer they confirmed: 'The DNA template does not come directly from an isolated virus from an infected person'."
And there we are, right back where I started, some time ago. If you don't have the isolated virus, how can you claim you've sequenced it?
And if you've sequenced it by ASSUMPTION and GUESS, how can you claim the sequence—or the virus—is real?
Answer: You SAY the sequence and the virus are real, but you have zero proof. Because you're a "scientific authority," people automatically believe what you SAY.
A man visits a vast auto junkyard looking for parts. Over the office door, he sees a sign: "1972 Ferrari 365 GTB/4 Daytona Spider. Inquire within."
The owner of the junkyard tells him, "We're offering shares in the Ferrari. Three thousand a share. When we eventually sell it, you'll make at least double your investment."
The man says, "Where is the car? I'd like to see it."
"Well," the junkyard owner says, "look around you. We've got several square miles of cars and parts. The Ferrari is out there somewhere. We recently ran a test on exhaust fumes with a special instrument. It concluded that the '72 Ferrari had recently been driven through the yard here…"
This is the sort of thing that happens in virology.
Of course, no mainstream virologist would admit it. He would talk about analogues and gene banks and PCR and representative samples and in silico (computer modeling).
But the stark reality is clear.
Assumption and guess and slippery inference do not carry the day.
You either have the isolated virus or you don't. If you don't, anything you say about "it" is useless. You can't validly claim it exists.
As I've written and said dozens of times now, the virological meaning of the word "isolate" is quite different from the ordinary meaning.
In the technical world of the con and the hustle, "isolated virus" means: "We have the virus in a soup in a dish in the lab. The soup contains human and monkey cells, toxic drugs and chemicals, and other genetic material. Some of the cells are dying. This means the virus is killing them."
That assertion is false. The drugs and chemicals can be killing the cells. And the cells are being starved of vital nutrients. That alone could explain the cell-death.
Furthermore, a supposed virus mixed in a soup in a dish in a lab is definitely not "isolated."
Bottom line: there is no persuasive evidence that a virus is in the soup.
What's in the COVID vaccine? Among other material, a supposed fragment from a supposed virus that hasn't been proven to exist.
Consider the PCR test. Several levels of valid criticism have been aimed at the test.
First, different labs will come up with different contradictory test results. This is true.
Drilling down a little deeper, the test, when it amplifies the tissue sample taken from a patient, is useless and dangerous when more than 34 cycles or steps of amplification are deployed. Why? Because then, huge numbers of false-positives occur.
Down yet another level, we discover that the PCR doesn't detect a virus at all. It identifies a piece of RNA presumed to come from a virus.
And finally, the test identifies a piece of RNA from a virus that hasn't been proven to exist.
This is the root of the poisonous tree.
---
(To read about Jon's mega-collection, The Matrix Revealed, click here.)
---
Jon Rappoport
The author of three explosive collections, THE MATRIX REVEALED, EXIT FROM THE MATRIX, and POWER OUTSIDE THE MATRIX, Jon was a candidate for a US Congressional seat in the 29th District of California. He maintains a consulting practice for private clients, the purpose of which is the expansion of personal creative power. Nominated for a Pulitzer Prize, he has worked as an investigative reporter for 30 years, writing articles on politics, medicine, and health for CBS Healthwatch, LA Weekly, Spin Magazine, Stern, and other newspapers and magazines in the US and Europe. Jon has delivered lectures and seminars on global politics, health, logic, and creative power to audiences around the world. You can sign up for his free NoMoreFakeNews emails here or his free OutsideTheRealityMachine emails here.
via
IFTTT
InoreaderURL:
SECONDARY LINK
ORIGINAL LINK
Once-secret documents will show Steele told FBI he leaked Russia collusion narrative to counteract Clinton email scandal.
via
IFTTT
InoreaderURL:
SECONDARY LINK
ORIGINAL LINK
Poland Becomes Latest Country To Roll Out Vaccine Passport
Poland has become the latest country to roll out a "vaccine passport" that will give those vaccinated against the coronavirus the ability to exercise exclusive rights.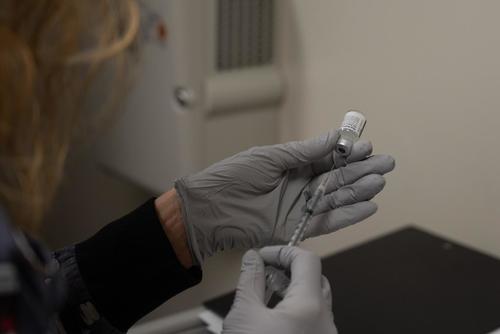 Polish deputy Health Minister Anna Goławska has stated that Poles who receive both doses of the COVID-19 vaccination will receive a vaccine passport which will come in the form of a QR code through an electronic public health account – presumably a smart phone application.
The QR code "will be the so-called passport of the vaccinated person, which will confirm that the person has been vaccinated and can use the rights to which vaccinated people are entitled," Goławska added.
As Euractiv notes:
The idea was included in Poland's National Immunisation Program, adopted by the government in December, which stated that vaccinated people will be able to use public health services without additional testing, not be included in the measures for socialising and they also won't have to quarantine after being in contact with a person infected with COVID-19.
While not specifically mentioned by the Polish Health minister, it will remain to be seen if the passport is needed for crossing borders while traveling. Considering it is called a "passport" – along with the adoption of such a document by other countries in recent months for the purpose of travel – points to it inevitably being needed to cross international borders at minimum.
The country had received its first shipment of the 2 dose Pfizer COVID-19 vaccine in December.
Poland's decision to issue the vaccine passport comes on the heels of reports that the United Kingdom is set to roll out a similar electronic document for trial in select areas of Britain.
The London Telegraph reported on Tuesday that biometrics firm iProov and cybersecurity firm Mvine have developed a vaccine passport which will be optionally provided as a smart phone app for Brits vaccinated against COVID-19.
Its roll out will take place in two jurisdictions and monitored by the government until March.
UK Public health officials say the passports will help monitor who has received the vaccine.
The Russian government began issuing vaccine passports to inoculated citizens at the start of the year for the purpose of traveling across domestic and international borders.
Denmark, Israel, and the Canadian Province of Ontario have also either announced a vaccine passport or that they are exploring the idea.
As we continue to highlight, the stage appears to be set for a vaccine passport standard to be rolled out worldwide as major players in the global travel industry have signaled that such a document will be an inevitable feature of the "new normal."
In fact, Singapore Airlines in December became first major carrier to introduce a digital health certificate to verify passengers' testing history and vaccination status.
Tyler Durden
Fri, 01/15/2021 - 02:00
via
IFTTT
InoreaderURL:
SECONDARY LINK
ORIGINAL LINK
Orwellian Surveillance Hell Touted As "Future Of Tourism"
Authored by Steve Watson via Summit News,
A CNN report published Wednesday details how Venice, Italy has created a disturbing monolithic surveillance grid to track and trace everyone who enters and leaves the city, and claims that this could be the 'future of tourism' in a 'post-COVID world.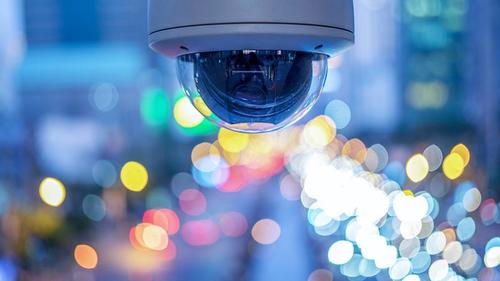 The article begins:
They're watching you, wherever you walk. They know exactly where you pause, when you slow down and speed up, and they count you in and out of the city. What's more, they're tracking your phone, so they can tell exactly how many people from your country or region are in which area, at which time. And they're doing it in a bid to change tourism for the better. Welcome to Venice in a post-Covid world.
The piece then explores how Venice has commandeered a huge warehouse and transformed it into a state of the art technological 'control room' to "track tourism" in the city.
The piece details how in the future the city limits could be controlled electronically, and visitors could be charged for access, but the most disturbing aspect is the fact that a Chi-com like surveillance mini state already exists in Venice.
Everything is being recorded at all times, and can be replayed, effectively giving officials a "time machine" that they can use to look back.
The report notes that "The system not only counts visitors in the vicinity of cameras posted around the city, but it also, in conjunction with TIM (Telecom Italia, Italy's largest telecommunications provider), crunches who they are and where they come from."
They know this by having access to cell phone data. Simple. But don't worry because no 'personal details' can be accessed, the report claims.
Authorities know exactly which streets people are walking down, how fast they are moving, and whether they should be there or not, owing to COVID restrictions.
Venice's creeping surveillance state started as a way of 'protecting' the city from damage and overcrowding. However, as the CNN piece clearly demonstrates, the architecture that already exists (and it exists across the globe) could easily be applied more aggressively with COVID justification.
Obviously, this is just the tip of the iceberg, in terms of the 'new normal' world.
With standardised and globally implemented vaccine passports being heavily touted as the future of travel, and other technology being developed at a rapid rate to allow the enforcement of social distancing and any other restrictions the powers that be require, it is not difficult to imagine where this is all heading.
As we highlighted back in October, Hitachi has developed similar technology, which includes cartoon fish swimming around inside the bubble. When the person violates social distancing, the fish escape.
The promo video brags that the technology "can even be deployed inside elevators" and Hitachi is "hoping to get the technology commercialized quickly."
Japanese tech firms step in to help prevent coronavirus infections pic.twitter.com/rBx53EcGhT

— NHK WORLD News (@NHKWORLD_News) October 12, 2020
Given that numerous prominent people are insisting that social distancing and other coronavirus restrictions are here to say, it's perfectly feasible to imagine a near future in which this technology is widely adopted.
China is already linking coronavirus rules to its onerous social credit score system, in addition to using AI to discipline its slave labor workforce, so the idea that people could be publicly shamed or punished for getting too close to others is a very real possibility.
CCP has launched a new #SocialControl system called "civilization code," that combines China's coronavirus #HealthCode app with the "social credit system" which allows the #CCP to track and trace citizens with a tighter grip.

WATCH HERE 👉 https://t.co/AtA8xajdWM pic.twitter.com/OBuM5gHD5g

— Crossroads with Joshua Philipp (@crossroads_josh) September 9, 2020
Tyler Durden
Fri, 01/15/2021 - 05:00
via
IFTTT
InoreaderURL:
SECONDARY LINK
Thursday, January 14, 2021
Just kidding. 😬 Federal law enforcement today advised the AP that there was significant activity on Twitter directed towards the organization of the Capitol Hill riots.
ORIGINAL LINK
(Truth Unmuted) Conspiracies have been around since the world began. How else are wars, murders, thefts, and other types of crimes initiated except that people conspired to commit them? Some synonyms for conspiracy include plot, scheme, treason, connivance, and treachery.
ORIGINAL LINK
ORIGINAL LINK
Authored by Zachary Stieber via The Epoch Times,
The Black Lives Matter activist who was seen storming the U.S. Capitol on Jan. 6 was arrested and charged, the Department of Justice said Thursday.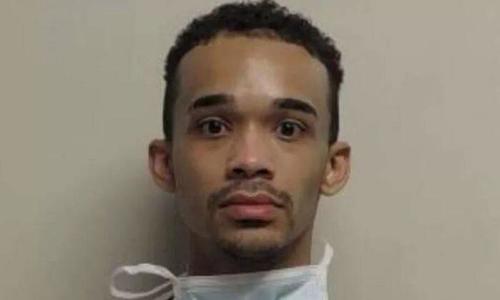 A newly released court filing says John Earle Sullivan, 26, told FBI agents last week that he was at the Capitol when the breach happened. He said he entered through a window that had been broken out. He also said he was present when Ashli Babbitt, an Air Force veteran, was shot dead by a U.S. Capitol Police officer as she tried to climb into the House Speaker's Lobby through a window.
Sullivan showed agents some of the footage he captured inside the building, which he and others entered illegally.
Videos showed Sullivan and others breaking through a barricade, with the Utah man shouting:
"There are so many people. Let's go. This [Expletive] is ours! [Expletive] yeah. We accomplished this [expletive]. We did this together. [Expletive] yeah! We are all a part of this history. Let's burn this [Expletive] down."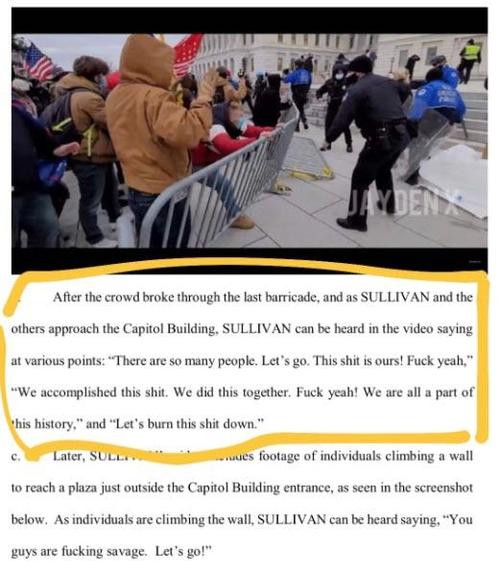 He was later heard encouraging protesters to climb a wall to get to an entrance to the Capitol and was seen entering the building.
During one conversation with others while inside, Sullivan said, "We gotta get this [expletive] burned." At other times, he said, among other things, "it's our house [expletive]" and "we are getting this [expletive]."
Sullivan told U.S. Capitol Police officers to stand down so that they wouldn't get hurt, according to the court filing (pdf). He joined the crowd trying to open doors to another part of the Capitol, telling people "Hey guys, I have a knife" and asking them to let him get to the front. He did not make it to the doors. He later tried to get the officers guarding the Speaker's Lobby to go home, telling them: "Bro, I've seen people out there get hurt."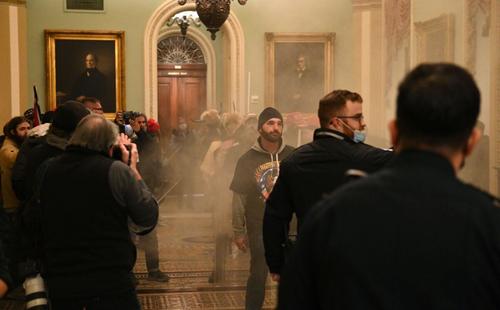 A group of protesters enter the U.S. Capitol in Washington on Jan. 6, 2021. (Saul Loeb/AFP via Getty Images)
Sullivan spoke to a slew of media outlets after the breach, including CNN and ABC.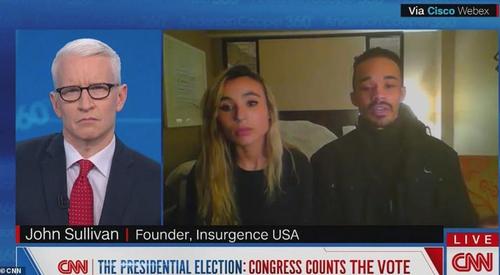 He told The Epoch Times that he took steps to blend in with the crowd so he didn't "get beat up." He said he's known in the activist community as being a member of the far-left, anarcho-communist group Antifa. He denied being a member of the network.
He told The Epoch Times he knew of plans to storm the Capitol and that he saw them on "undergrounds chats and things like that."
He posted information about the plans on his social media, but didn't inform the law enforcement. "I'm not a snitch," he said.
Sullivan has posted in support of Black Lives Matter. He leads a group called Insurgence USA, which says it was founded in the wake of the death of George Floyd, a black man, in police custody in Minneapolis last year.
"The lack of care for the human life was unacceptable so we set out to end police brutality. We then set out to empower and uplifting black and indigenous voices," the group's website states.
Sullivan was charged with rioting and criminal mischief in Provo, Utah, based on his activities around a protest last year in which a person was shot and injured.
BLM inc. threatening to "rip the president out of the White House"

They say they won't wait until the next election.

They're openly calling for a revolution.

This is domestic terrorism on full display, out in the open. They don't even try to hide it. pic.twitter.com/OyhNSzBEwu

— Charlie Kirk (@charliekirk11) August 29, 2020
Sullivan was charged this week with unlawful entry, disorderly conduct, and attempted obstruction of law enforcement.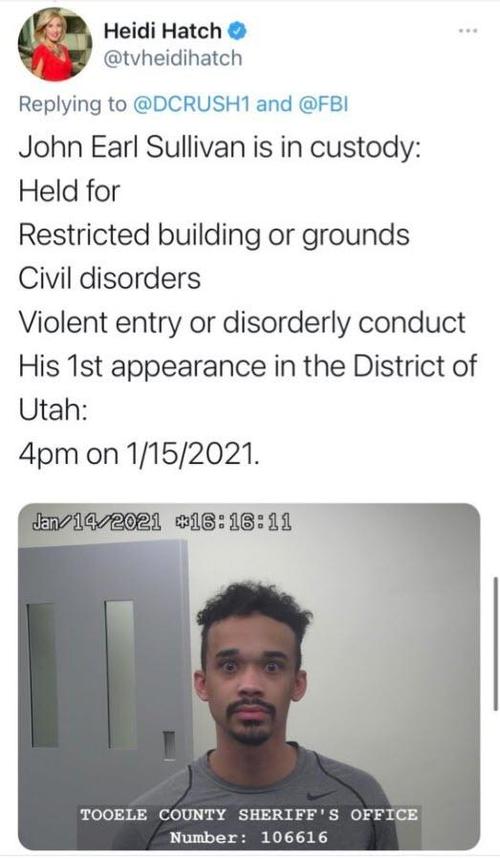 He faces jail time if convicted.
* * *
ZH: Which leaves us with three questions:
1) Does this mean CNN gave a platform to a domestic terrorist?

2) Did Trump incite this man to commit insurrection too?

3) If he was aware of riotous plans "on underground chats" before Trump's speech, does that mean Trump did not incite "domestic terrorism"?
We won't hold our breath for the treasonous answers.
via
IFTTT
InoreaderURL:
SECONDARY LINK