ORIGINAL LINK
Poland Becomes Latest Country To Roll Out Vaccine Passport
Poland has become the latest country to roll out a "vaccine passport" that will give those vaccinated against the coronavirus the ability to exercise exclusive rights.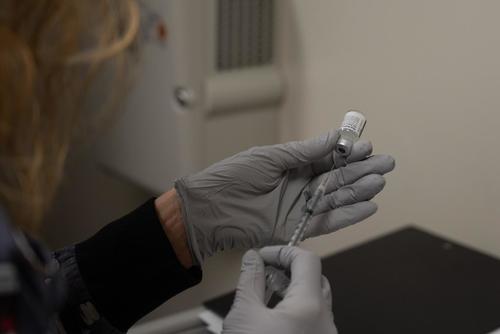 Polish deputy Health Minister Anna Goławska has stated that Poles who receive both doses of the COVID-19 vaccination will receive a vaccine passport which will come in the form of a QR code through an electronic public health account – presumably a smart phone application.
The QR code "will be the so-called passport of the vaccinated person, which will confirm that the person has been vaccinated and can use the rights to which vaccinated people are entitled," Goławska added.
As Euractiv notes:
The idea was included in Poland's National Immunisation Program, adopted by the government in December, which stated that vaccinated people will be able to use public health services without additional testing, not be included in the measures for socialising and they also won't have to quarantine after being in contact with a person infected with COVID-19.
While not specifically mentioned by the Polish Health minister, it will remain to be seen if the passport is needed for crossing borders while traveling. Considering it is called a "passport" – along with the adoption of such a document by other countries in recent months for the purpose of travel – points to it inevitably being needed to cross international borders at minimum.
The country had received its first shipment of the 2 dose Pfizer COVID-19 vaccine in December.
Poland's decision to issue the vaccine passport comes on the heels of reports that the United Kingdom is set to roll out a similar electronic document for trial in select areas of Britain.
The London Telegraph reported on Tuesday that biometrics firm iProov and cybersecurity firm Mvine have developed a vaccine passport which will be optionally provided as a smart phone app for Brits vaccinated against COVID-19.
Its roll out will take place in two jurisdictions and monitored by the government until March.
UK Public health officials say the passports will help monitor who has received the vaccine.
The Russian government began issuing vaccine passports to inoculated citizens at the start of the year for the purpose of traveling across domestic and international borders.
Denmark, Israel, and the Canadian Province of Ontario have also either announced a vaccine passport or that they are exploring the idea.
As we continue to highlight, the stage appears to be set for a vaccine passport standard to be rolled out worldwide as major players in the global travel industry have signaled that such a document will be an inevitable feature of the "new normal."
In fact, Singapore Airlines in December became first major carrier to introduce a digital health certificate to verify passengers' testing history and vaccination status.
Tyler Durden
Fri, 01/15/2021 - 02:00
via
IFTTT
InoreaderURL:
SECONDARY LINK