ORIGINAL LINK
Orwellian Surveillance Hell Touted As "Future Of Tourism"
Authored by Steve Watson via Summit News,
A CNN report published Wednesday details how Venice, Italy has created a disturbing monolithic surveillance grid to track and trace everyone who enters and leaves the city, and claims that this could be the 'future of tourism' in a 'post-COVID world.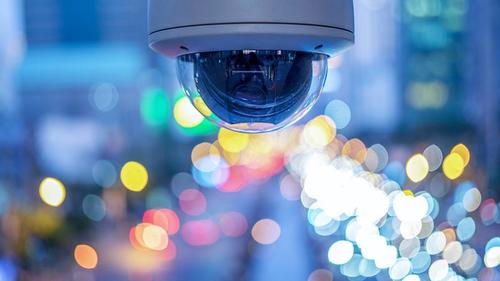 The article begins:
They're watching you, wherever you walk. They know exactly where you pause, when you slow down and speed up, and they count you in and out of the city. What's more, they're tracking your phone, so they can tell exactly how many people from your country or region are in which area, at which time. And they're doing it in a bid to change tourism for the better. Welcome to Venice in a post-Covid world.
The piece then explores how Venice has commandeered a huge warehouse and transformed it into a state of the art technological 'control room' to "track tourism" in the city.
The piece details how in the future the city limits could be controlled electronically, and visitors could be charged for access, but the most disturbing aspect is the fact that a Chi-com like surveillance mini state already exists in Venice.
Everything is being recorded at all times, and can be replayed, effectively giving officials a "time machine" that they can use to look back.
The report notes that "The system not only counts visitors in the vicinity of cameras posted around the city, but it also, in conjunction with TIM (Telecom Italia, Italy's largest telecommunications provider), crunches who they are and where they come from."
They know this by having access to cell phone data. Simple. But don't worry because no 'personal details' can be accessed, the report claims.
Authorities know exactly which streets people are walking down, how fast they are moving, and whether they should be there or not, owing to COVID restrictions.
Venice's creeping surveillance state started as a way of 'protecting' the city from damage and overcrowding. However, as the CNN piece clearly demonstrates, the architecture that already exists (and it exists across the globe) could easily be applied more aggressively with COVID justification.
Obviously, this is just the tip of the iceberg, in terms of the 'new normal' world.
With standardised and globally implemented vaccine passports being heavily touted as the future of travel, and other technology being developed at a rapid rate to allow the enforcement of social distancing and any other restrictions the powers that be require, it is not difficult to imagine where this is all heading.
As we highlighted back in October, Hitachi has developed similar technology, which includes cartoon fish swimming around inside the bubble. When the person violates social distancing, the fish escape.
The promo video brags that the technology "can even be deployed inside elevators" and Hitachi is "hoping to get the technology commercialized quickly."
Japanese tech firms step in to help prevent coronavirus infections pic.twitter.com/rBx53EcGhT

— NHK WORLD News (@NHKWORLD_News) October 12, 2020
Given that numerous prominent people are insisting that social distancing and other coronavirus restrictions are here to say, it's perfectly feasible to imagine a near future in which this technology is widely adopted.
China is already linking coronavirus rules to its onerous social credit score system, in addition to using AI to discipline its slave labor workforce, so the idea that people could be publicly shamed or punished for getting too close to others is a very real possibility.
CCP has launched a new #SocialControl system called "civilization code," that combines China's coronavirus #HealthCode app with the "social credit system" which allows the #CCP to track and trace citizens with a tighter grip.

WATCH HERE 👉 https://t.co/AtA8xajdWM pic.twitter.com/OBuM5gHD5g

— Crossroads with Joshua Philipp (@crossroads_josh) September 9, 2020
Tyler Durden
Fri, 01/15/2021 - 05:00
via
IFTTT
InoreaderURL:
SECONDARY LINK