Seeking Truth in a World of Propaganda.

"Those who are able to see beyond the shadows and lies of their culture will never be understood, let alone believed, by the masses." - Plato

Links do not necessarily indicate agreement with stories or perspectives.
Saturday, July 3, 2021
Listen to a reading of this article: Two different media watchdog outlets, Media Lens and Fairness & Accuracy In Reporting (FAIR), have published articles on the complete blackout in mainstream news institutions on the revelation by Icelandic newspaper Stundin that a US superseding indictment in t
ORIGINAL LINK
Friday, July 2, 2021
ORIGINAL LINK
(CONSERVATIVE PLAYLIST) – Reports of deaths and serious injuries from the COVID-19 jabs have been mounting with breakneck rapidity. Those who look at the numbers and have some awareness of historical vaccine injury rates agree we've never seen anything like it, anywhere in the world. While data can be hard to come by for some countries, the ones we can check reveal deeply troubling patterns.
United States – As of June 11, 2021, the U.S. Vaccine Adverse Events Reporting System (VAERS) had posted 358,379 adverse events, including 5,993 deaths and 29,871 serious injuries. In the 12- to 17-year-old age group, there were 271 serious injuries and seven deaths. Among pregnant women, there were 2,136 adverse events, including 707 miscarriages or premature births.
All of these are bound to be undercounts as, historically, less than 10% of vaccine side effects are reported to VAERS. An investigation by the U.S. Department of Health and Human Services put it as low as 1%.
The post COVID vaccine deaths, injuries are secretly buried appeared first on WND.
via
IFTTT
InoreaderURL:
SECONDARY LINK
ORIGINAL LINK
Sudden Shift In COVID-19 Lab Leak Narrative 'Mysterious': Bret Weinstein
Authored by Isabel Van Brugen and Jan Jekielek (emphasis ours),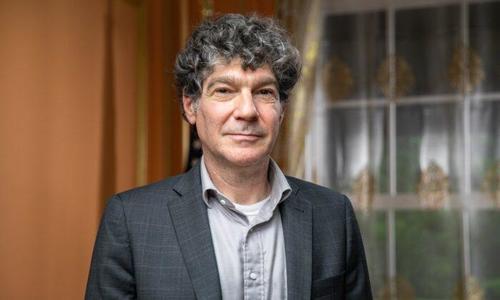 Bret Weinstein on The Epoch Times' American Thought Leaders set on June 30, 2021.
The sudden shift in narrative over the possibility that COVID-19 could have emerged from a lab in Wuhan, China, is mysterious and contingent to "just how corrupt our system has become," according to evolutionary biologist Bret Weinstein.
Weinstein, biologist and co-host of the DarkHorse Podcast, has since last year explored the possibility that COVID-19 could have emerged from a laboratory. He told Epoch TV's "American Thought Leaders" program (episode premiering on Sat. July 3) that the fact that the hypothesis is now receiving widespread recognition from the international community is "completely mysterious."
"My channel was very early on this topic, and it was quite clear to many of us, starting with the tremendous coincidence of this virus having emerged first in Wuhan, where there is a biosafety level four lab studying these very viruses and enhancing them," said Weinstein. "It was quite clear that there was at least a viable hypothesis that needed to be discussed."
Weinstein, a visiting fellow at the James Madison Program at Princeton University, said that before the narrative surrounding the COVID-19 lab leak theory gained traction, those who did discuss it were stigmatized, demonized and "portrayed as everything from racist to reactionary."
"All we were doing was following the evidence," Weinstein continued. "The change in that story was, I have to say, completely mysterious."
While the theory that the virus was the result of a leak from the Wuhan Institute of Virology (WIV) was labeled a "conspiracy theory" last year, it has recently gained traction as a growing number of scientists and officials have lent credence to the hypothesis.
COVID-19, the disease caused by the CCP (Chinese Communist Party) virus, was first reported in the Chinese city of Wuhan.
A January State Department fact sheet raised questions about whether the outbreak could have been the result of a lab accident at WIV. It said the United States has "reason to believe" that several WIV researchers became sick with symptoms consistent with both COVID-19 and common seasonal illnesses in autumn 2019. The department also said the lab had been conducting secret military experiments on animals since at least 2017, and that it has a history of conducting gain-of-function research on viruses. Such research involves modifying viruses to have new or enhanced capabilities.
President Joe Biden on May 26 ordered the intelligence community to produce a report in 90 days on the origins of the virus, saying that intelligence agencies are looking at rival theories, including the possibility of a laboratory accident in China.
Weinstein criticized the explanations provided in recent weeks by "all of those who had gotten the story wrong" after the lab leak theory gained wider recognition.
PolitiFact, for example, on May 24 quietly retracted a September 2020 fact check that labeled a Hong Kong virologist's claim that COVID-19 originated in a lab as inaccurate and a "debunked conspiracy theory."
"The claim is inaccurate and ridiculous," the now-archived fact check previously said. "We rate it Pants on Fire!"
In an updated editor's note, PolitiFact explained why it removed the label.
"When this fact-check was first published in September 2020, PolitiFact's sources included researchers who asserted the SARS-CoV-2 virus could not have been manipulated. That assertion is now more widely disputed," the note said. "For that reason, we are removing this fact-check from our database pending a more thorough review. Currently, we consider the claim to be unsupported by evidence and in dispute."
Separately, the Washington Post quietly walked back its claims regarding the COVID-19 lab leak theory.
The paper in February 2020 published an article claiming the idea was a "conspiracy theory" that had been "debunked." The article attacked Sen. Tom Cotton (R-Ark.), who called for an investigation into the origins of the CCP virus.
Some reporters have said that they disregarded the lab leak theory because Republicans were largely the ones promoting the idea.
Weinstein described the phenomenon as "a headlong rush, by all of those who had gotten the story wrong to explain themselves—and their explanations made less than no sense."
He said that certain journalists or media outlets "seemed to center on the fact that because [former President] Donald Trump had been favorable to the idea that this might have emerged from a lab, that that made it not true."
"Which, of course, is such an illogical conclusion that it's hard to imagine how anybody who considers himself a journalist could for a moment have been misled," he continued. "I mean, at worst, if you thought everything that Donald Trump said was a lie—at worst, you would have to take it as no evidence either way.
"But that's not how people treated it. They treated it almost as if the truth was always the opposite of what he said."
Other outlets have also corrected or quietly updated stories, including Vox, while Facebook stopped banning posts suggesting the virus was man-made.
Weinstein said that he believes it eventually became "impossible to maintain the public lie that a laboratory version was somehow in conflict with the evidence."
"And we now know from Dr. Fauci, his emails, that behind the scenes, the top people didn't believe it either. They were just simply feeding the public a line that they had their own reasons for wanting the public to believe," he said.
"It is contingent on the several different stories that surround COVID-19, revealing to us just how corrupt our system has become."
Cathy He and Zachary Stieber contributed to this report.
Tyler Durden
Fri, 07/02/2021 - 16:20
via
IFTTT
InoreaderURL:
SECONDARY LINK
ORIGINAL LINK
US Suffers Explosion In Urgent Mental-Health Cases As COVID Recedes
The latest indication that the COVID-19 pandemic (and the heavy-handed lockdowns imposed in the US and elsewhere) is leading to a relatively quiet, but still severe, mental health crisis appeared in Monday's Wall Street Journal via a report about the surge in urgent mental-health-related cases clogging up emergency rooms and psychiatric hospitals around the country.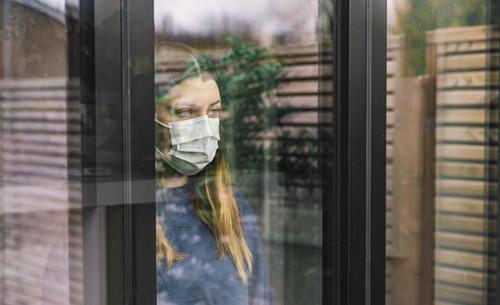 And as the US increasingly moves to reopen, the whiff of newfound freedom is apparently pushing more people over the edge.
WSJ begins its story at Pittsburgh's largest psychiatric hospital, where one doctor working the overnight shift has seen the average number of daily cases double to nearly two dozen from nearly a dozen.
"It seems like everyone has been holding their breath for a year, and now, it's just a total explosion of everything, both in terms of high volume but also the severity of cases," Dr. Sparks said. "You see a lot more people who were, pre-pandemic, kind of overwhelmed and stressed, and now they have full-on anxiety disorders or depression."
The wave of mental-health cases has "grown into a tsunami", flooding an already overtaxed health-care system. Emergency departments say they are being overwhelmed by patients who either deferred care, or simply couldn't access it, during the pandemic, or whose symptoms were exacerbated or aggravated by the lockdowns.
Some doctors fear this is only the beginning, and that the full impact of the pandemic on mental health won't be ascertainable for years. Here's a breakdown of some of the other key information from the WSJ story:
Children have been hit particularly hard. School closures have led to serious mental-health issues going unnoticed because teachers and school psychologists are a primary source of referrals. Even before the pandemic, the country faced a shortage of mental-health professionals serving juveniles: the American Academy of Pediatrics last year estimated the need for child psychiatrists at 47/100K people, roughly 4x the number in practice. Emergency-room visits for mental-health crises among 12- to 17-year-olds increased 31% between 2019 and 2020 according to the CDC. At the University of Pittsburgh Medical Center, pediatric-outpatient volume surged 30% in the first four months of 2021 compared with the year earlier. "We have more kids waiting for care than we ever have before," said Abigail Schlesinger, the hospital's chief of child and adolescent psychiatry. "We're in the mental-health emergency phase of this pandemic."
Suicides have risen among minors. Emergency-room visits for suspected suicide among kids 12-17 rose 22% last summer compared with the previous year, and 39% this past winter compared with the previous winter.
More mental-health crises are ending up in emergency rooms in part because outpatient facilities, including private psychiatrists' offices, therapy practices and crisis centers, are simply overwhelmed. "For us, it's definitely a lot of people who either had pre-existing conditions or have neglected to address their new onset of emotional imbalance," said Damir Huremovic, a psychiatrist at North Shore University Hospital on Long Island. "Many developed anxiety or insomnia, and they tried to see a provider but no one was taking new patients, and then things sort of just snowballed."
Crisis hotlines are bumping. Overall volume at Resolve, a crisis hotline serving an impoverished slice of Pittsburgh, saw rates of calls between January and April surge 27% compared with the year-earlier period. For the past six months, Resolve has been handling hundreds of phone calls a day, with as many as 50 of them serious enough to require a home visit by trained clinicians. That's 2x to 3x the level from two years ago. "Isolation is the overarching theme," said Jeff McFadden, a phone crisis clinician at the center who says the volume of calls is the highest he has seen in his 13 years at Resolve. "It's everything from 'I'm lonely' or 'my girlfriend broke up with me,' to 'I've got a gun right next to me, give me a reason to live'…There's this perfect storm where people feel trapped in their own houses and alone. We're seeing it more and more."
Delays in finding care are also a problem. "Clinics that used to be able to get people in within a couple of days, it now takes a couple of weeks or months," one doctor said. The past year has "broken all the paradigms" for how to treat mental-health cases in the community.
Increasingly, the doctors and nurses who care for patients seeking urgent care for psychiatric issues are feeling job-related stressors like burnout intensify. "You can only take so much when you're sleep-deprived, exhausted, and juggling other people's problems like balls on fire for so many nights in a row," one doctor said.
And another an epidemic of health-care workers taking leave or quitting due to burnout is the last time the health-care system needs.
Tyler Durden
Fri, 07/02/2021 - 19:20
via
IFTTT
InoreaderURL:
SECONDARY LINK
ORIGINAL LINK
New Emails Raise Fresh Allegations Of Influence Peddling By Hunter Biden, Contradict President Biden
We have previously discussed the concerted and often embarrassing blackout in the media on stories involving Hunter Biden's influence peddling during his father's tenure as Vice President. That includes the burying of the laptop story and the growing contradictions over his father's denial of any knowledge or involvement in his shady business dealings. Even recent reports that Hunter may have paid prostitutes with his father's account were blacked out by mainstream media which exhaustively pursued any story related to the Trump children and their dealings and life styles. Now, however, there is a major allegation that Hunter used access to his father to seal previously unknown deals with Mexican businessmen, including Carlos Slim.
A picture shows Hunter with the businessmen in the Vice President residence with his father.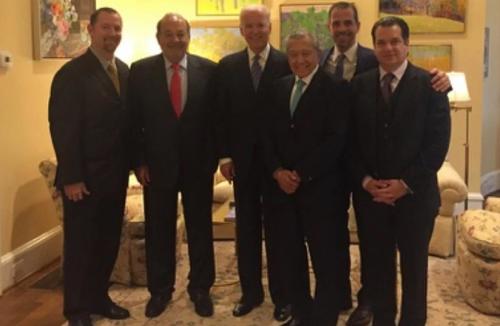 As in the past, Americans interested in such stories have had to rely on the foreign press or a couple domestic sites for such information.
The new emails include references to the use of Air Force II by Hunter Biden to pursue the deals — a similar pattern revealed with regard to the China dealings. The emails detail a number of visits to Mexico, including a February 2016 flight on Air Force II with his father. On the plane was his business partner Jeff Cooper, who ran Illinois-based SimmonsCooper. That is one of the largest asbestos litigation firms in the country and Hunter was given 3 percent of Cooper's venture capital firm Eudora Global, according to emails. President Biden's brother (who featured in past controversial deals) was also reportedly involved in some of these efforts.
These dealings continued into 2018 as Hunter pushed for deals with Slim. One text message from July 24, 2018 reads "Spoke to my dad about 'Slim ask" and Cooper responds "Oh that sounds SO F'ING GOOD."
It obviously does not sound quite so good if you are a reporter who has been repeatedly assured by President Biden that he had no knowledge or involvement in any dealings with Hunter. That was previously refuted by various sources. Hunter himself contradicted his father's repeated denial. Then there are the emails referring to the "Big Guy", which witnesses say was Joe Biden. Then there is Tony Bobulinski who stated that he personally met with Joe Biden to discuss Hunter's business dealings. Bobulinski is repeatedly praised by Hunter Biden in the emails and identified as the person in control of transactions for "the family." He has directly contradicted Joe Biden's denial of any knowledge or involvement in his son's dubious dealings.
The new emails contain additional information directly contradicting President Biden. In addition to earlier pictures from golf trips and references to his involvement or knowledge, new material refers to a notable dinner arranged in Washington, D.C.
Hunter arranged for then Vice President Biden to have dinner on April 16, 2015 with his Ukrainian, Russian and Kazakhstani business associates. They appropriately chose a private room at Café Milano, a Georgetown restaurant that brags that it is "Where the world's most powerful people go." After the dinner, Hunter received an email from Vadym Pozharskyi, an executive with the Ukrainian energy company Burisma, to thank him for introducing him to his father: "Dear Hunter, thank you for inviting me to DC and giving an opportunity to meet your father and spent [sic] some time together. It's realty [sic] an honor and pleasure."
It is clear that Hunter Biden was selling access and influence. It appears that Joe Biden was aware of that effort. That is very serious. If these emails are false, this is a major story. If they are true, this is a major scandal. Presumably, however, this story will result in another run to the nearest ice cream shop for breathless coverage on the current frozen delights of the President.
Tyler Durden
Fri, 07/02/2021 - 20:20
via
IFTTT
InoreaderURL:
SECONDARY LINK