ORIGINAL LINK
<?xml version="1.0" encoding="UTF-8"?>
A Texas physician has been "permanently suspended" by Twitter for speaking out against the COVID injection harming children.
Dr. Mary Talley Bowden, a Houston-based private practice physician, was informed by Twitter on Friday that she'd been suspended for "spreading misleading and potentially harmful information related to COVID-19."
Bowden had shared Vaccine Adverse Event Reporting System (VAERS) data to her 120,000 followers showing that children are dying as a result of taking the experimental shot.
"127 deaths reported to VAERS in children 6 months to 17 years. Pull them off the market. #StoptheShots," Bowden had tweeted.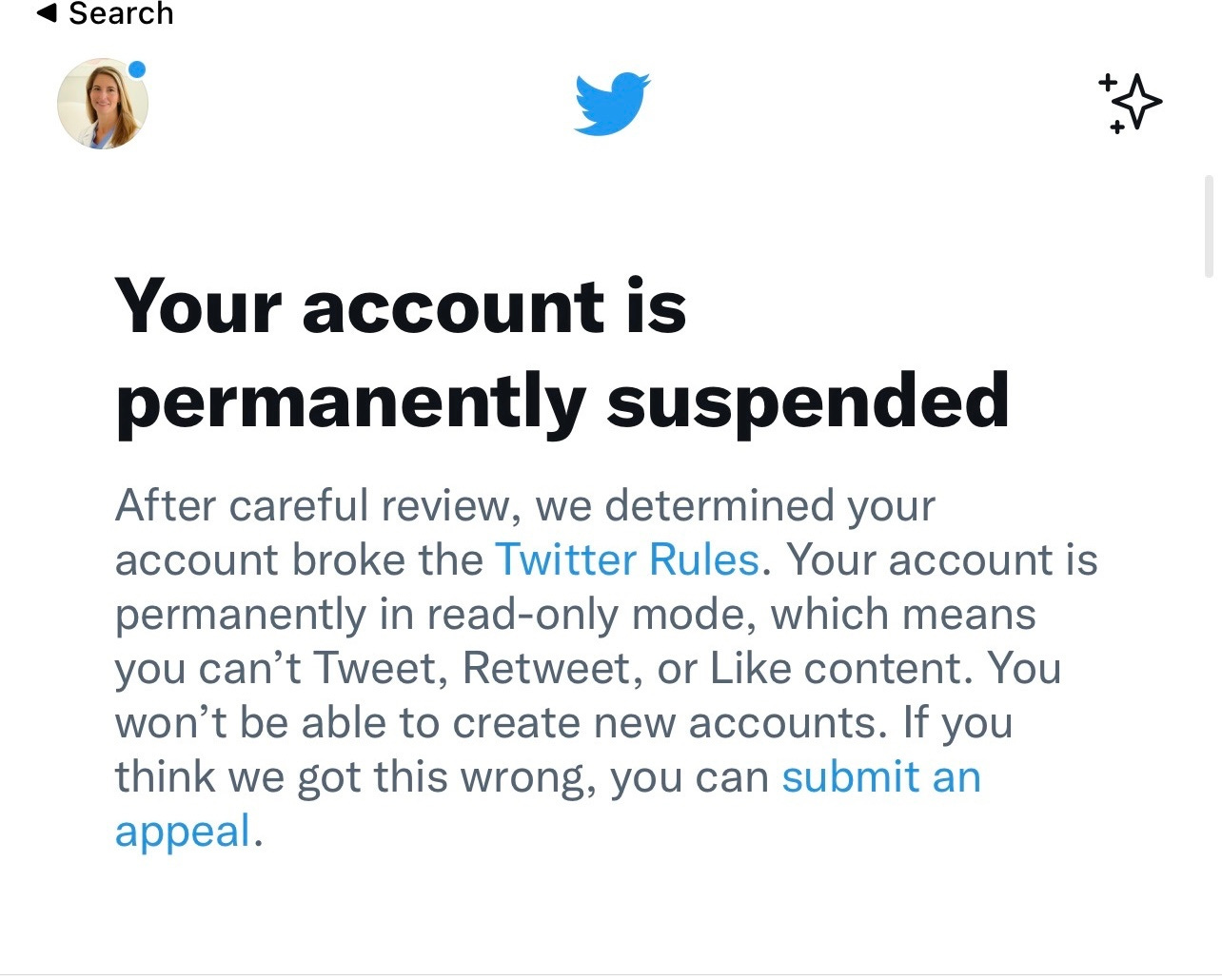 "The number I quoted — I took straight from VAERS," Bowden told journalist Emily Miller. VAERS is jointly run by the Centers for Disease Control (CDC) and the Food and Drug Administration (FDA).
"This looks like retaliation," Bowden said. "My tweet yesterday exposing the collusion between Twitter and the CDC had 23,000 likes."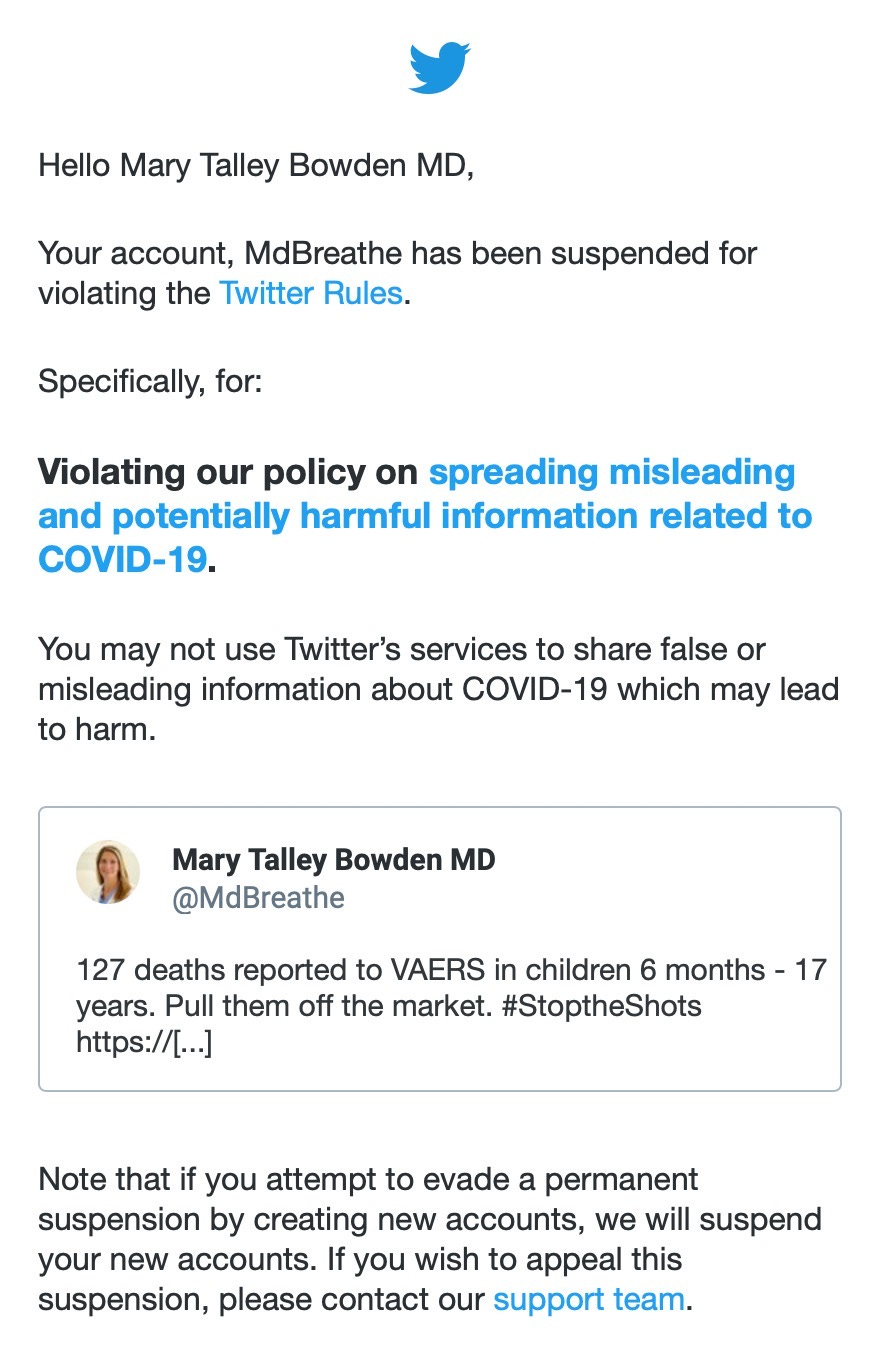 Bowden said she will discuss options with lawyer, who is already helping other doctors who've spoken out against the experimental gene therapy, including Dr. Robert Malone and Dr. Peter McCullough, about how to respond to "blatant censorship."
"I plan on talking to an attorney who is helping other like-minded doctors sue Twitter for blatant censorship," Bowden said.
Bowden, who's treated over 4,000 COVID-positive patients, announced a $25 million lawsuit earlier this week against Houston Methodist Hospital, who terminated her privileges last year for promoting ivermectin as an alternative therapy for COVID and warning her patients about the risks posed by the experimental vaccine.
"Tried my best to help the people that needed help and Methodist came out against me in a very public and vicious way," Bowden said during a presser on Monday. "They implied that I was dangerous which as a physician leaves a permanent scar on your record, on your reputation."
---
Twitter: @WhiteIsTheFury

Truth Social: @WhiteIsTheFury

Gettr: @WhiteIsTheFury

Gab: @WhiteIsTheFury

Minds: @WhiteIsTheFury
Doctor Fights Back! Sues Vax Pushing Hospital For $25 Million
via
IFTTT
InoreaderURL:
SECONDARY LINK