ORIGINAL LINK
Fashion Exec Peter Nygard Arrested Amid SDNY Indictment On Teenage Sex Trafficking, Racketeering Charges
Tyler Durden
Tue, 12/15/2020 - 17:05
Canadian fashion mogul Peter Nygard has been arrested in Winnipeg under the extradition act after federal prosecutors in New York slapped the 79-year-old with a nine-count indictment in the Southern District of New York. He has been accused of sex-trafficking, racketeering, and sexually assaulting dozens of teenage girls and women.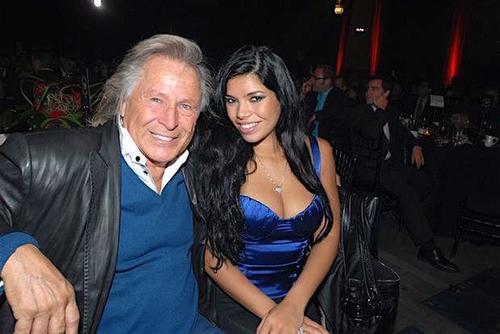 The arrest follows a February raid on his Manhattan headquarters by the FBI and NYPD, after 10 women accused Nygard of enticing young and impoverished women to his estate in the Bahamas after promising them modeling gigs and cash.
According to NBC New York, "several plaintiffs in the suit said they were 14 or 15 years old when Nygard gave them alcohol or drugs and then raped them."
Fifty-seven women — including 18 Canadians — have joined the lawsuit, which alleges that Nygard used violence, intimidation, bribery and company employees to lure victims and avoid accountability for decades.

Nygard has denied all allegations and blames a conspiracy caused by a feud with his billionaire neighbor in the Bahamas.

Nygard International began in Winnipeg as a sportswear manufacturer. Its website says its retail division has more than 170 stores in North America. -NBC New York
Nygard has been used of using his company, along with birbery of Bahamian officials and "considerable influence in the fashion industry" to recruit victims in the United States, Canada and the Bahamas, and that he plied victims with alcohol and drugs during "pamper parties."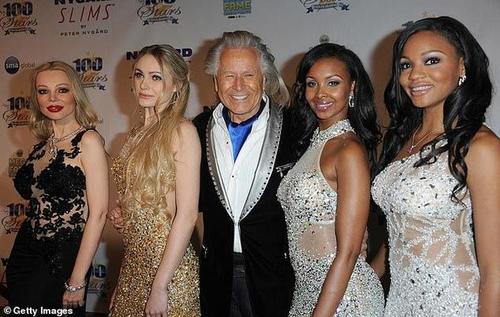 The fashion mogul has racked up decades of sexual misconduct allegations culminating in lawsuits from nine women. According to a February report in the New York Times:
The New York Times detailed how a fight with his wealthy neighbor led to the lawsuit, and also showed a pattern of complaints about sexual misconduct by Mr. Nygard stretching back 40 years.

Nine women in Canada and California, mostly employees, have sued him or reported him to authorities alleging sexual harassment or assault since 1980. In addition, another nine former employees told The Times in interviews that he raped them, touched them inappropriately or proposed sex. -NYT
The Times interviewed the 10 women at the time - most of whom confirmed that Nygard raped them during "pamper parties" in the Bahamas, his home since 1986. The parties, which mostly took place on Sundays at his lavish estate, featured young women who would receive 'pedicures, massages, Jet Ski rides and endless alcohol,' according to the report.
Nygard has denied the charges, claiming that his adversary and neighbor in the Bahamas - hedge-fund billionaire Louis Bacon and his private investigators are behind the charges. Bacon says he wanted to get justice for the women.
See here for more on the spat between Nygard and Bacon.
Meanwhile, Nygard was also investigated in late 2015 and the summer of 2017 on sex-trafficking allegations. He was also probed by the Department of Homeland Security, which investigated him for nine months with no result.
via
IFTTT
InoreaderURL:
SECONDARY LINK