ORIGINAL LINK
Seattle Schools Sue Big Tech Over Youth Mental Health Crisis
The Seattle city school district has sued several social media giants, which they blame for causing a mental health crisis.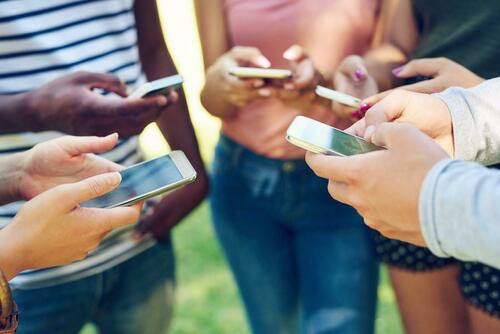 According to the lawsuit - filed late Friday in Seattle federal court against Alphabet, Meta, Snap and TikTok owner ByteDance - students have been suffering from anxiety, depression and other psychological troubles stemming from their use of social media.
The district serves around 50,000 children across more than 100 schools.
The suit appears to be the first of its kind in the US brought by a school district, following similar claims filed last year by scores of families, including more than a dozen blaming the tech companies for suicides.

The idea that social media companies shoulder responsibility for the potential damage their products cause to young people came to the fore late in 2021 when former Meta employee Frances Haugen revealed documents about its internal operations. Among Haugen's allegations was a claim that the company was knowingly preying on vulnerable young people to boost profits. Congress held hearings and some state attorneys general launched investigations. -Bloomberg
In Friday's lawsuit, Seattle School District #1 is asking a judge to find that big tech has created a nuisance, and seeks remedies which include monetary damages, as well as funding to prevent and treat the excessive use of social media. The district cites a spike in suicides and ER mental health visits, as well as President Joe Biden's 2022 State of the Union speech in which he called to "hold social media platforms accountable for the national experiment they're conducting on our children for profit."
"Seattle School District No. 1 brings this action to do just that," reads the complaint. "Youth in plaintiff's community are experiencing the same mental health crisis observed nationally."
No word on whether Seattle schools will also sue the US government and the media over life-altering lockdowns and three years of pandemic hysteria, which also affected the mental health of young Americans.
Tyler Durden
Mon, 01/09/2023 - 20:40
via
IFTTT
InoreaderURL:
SECONDARY LINK