ORIGINAL LINK
MbS Arrests Top Royals On 'Treason' At Moment World's Attention On Coronavirus
A huge development out of Saudi Arabia late Friday via the Wall Street Journal which reports Saudi authorities have detained two prominent royals close to the throne — namely, the ageing King Salman's brother, Prince Ahmed bin Abdulaziz al Saud, and Prince Mohammed bin Nayef bin Abdulaziz al Saud (often referred to as MBN).
"The Saudi royal court accused the two men of plotting a coup to unseat the king and crown prince, according to people familiar with the situation," WSJ reports. One of MBN's brothers, Nawaf, was also reported to be arrested.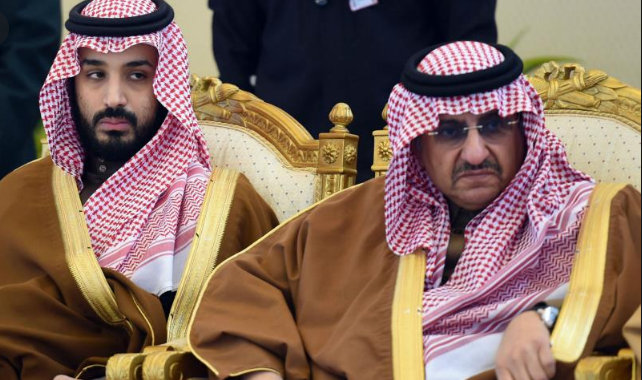 Prince Mohammed bin Nayef, right. Getty Images.
Black-clad and masked commandos raided the homes of the two men Friday morning on charges of treason, in what's being widely interpreted as part of Crown Prince Mohammed bin Salman's (MbS) broader "purge" of potential powerful rivals and centers of influence, which first began in 2017 when scores of princes and top officials were locked up in the Riyadh Ritz-Carlton.
Perhaps entirely to be expected, Saudi authorities gave no details or evidence of the alleged coup attempt even though a "treason" conviction means they face execution, as the WSJ notes further:
The two men who potentially had once been in line for the throne are now under threat of lifetime imprisonment or execution, said people familiar with the situation. The details of the alleged coup attempt couldn't be learned.
Crucially both Prince Ahmed and MBN previously spent time as minister of the interior, a very powerful post with direct oversight over troops and Saudi intelligence.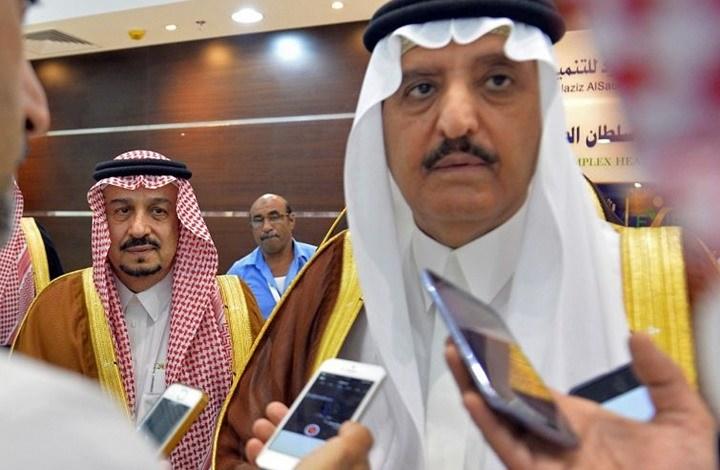 Prince Ahmed bin Abdulaziz. File image via Middle East Monitor.
Bin Nayef, it must be remembered, had initially been in line to be king before being stripped of his powers as Interior Minister in 2017 and King Salman declaring his son MbS heir to the throne.
Following the state-sanctioned (and no doubt MbS-ordered) murder and dismemberment of journalist Jamal Khashoggi in Oct. 2018, any drastic or aggressive consolidation of power related action out of MbS had cooled significantly for a while compared to the period of the near daily headlines coming out of the kingdom in 2017 through early 2018 amid the crackdown.
Though political and business leaders in the West essentially shunned MbS at major public events for much of the year following Khashoggi's death, bin Salman was quietly "rehabilitated" by the elites and it's recently seemed 'business as usual'.
It appears MbS is now once again going back on the offensive, perhaps also given the world's attention is now focused far away from the crown prince's political machinations as the Coronavirus fast becomes a global pandemic.
Tyler Durden
Fri, 03/06/2020 - 20:05
via
IFTTT
InoreaderURL:
SECONDARY LINK