ORIGINAL LINK
Chanos Says Tesla Short Has Been "Clearly Painful" As Markets Embrace "Golden Age Of Fraud"
Tyler Durden
Thu, 12/03/2020 - 10:31
One of of the world's most well known short sellers, Jim Chanos, said on Monday that his Tesla short has been "clearly painful" for his firm Kynikos Associates. Chanos has been skeptical of Tesla and Elon Musk for years.
The firm once had a 5% short position in the name that has now been reduced to a smaller size, despite the fact that Chanos still "takes issue" with the company's business model and valuation. He noted that the company's last 5 quarters of profits have been from the sale of regulatory credits, something we have expounded on in depth on Zero Hedge.
"It's been painful, clearly," Chanos said on Bloomberg's 'Front Row'. When asked about what, exactly, the company is and how it should be valued, he replied: "It's whatever people want to believe Elon Musk is touting."
"I've never met Elon Musk. I've never had a conversation with him," Chanos said. He said if the two were to ever meet he would tell Musk: "Job well done so far."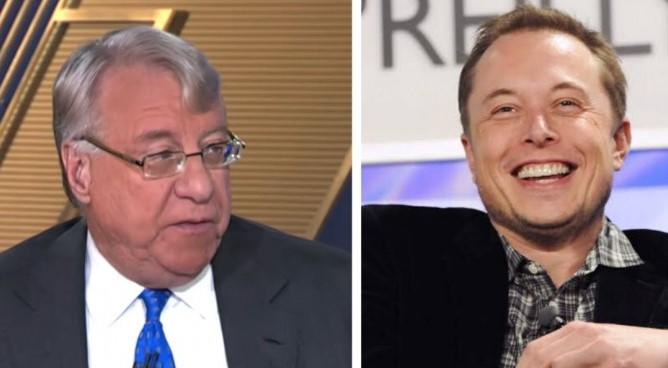 On top of Tesla going parabolic, which may or may not have had to due with a massive gamma squeeze, Kynikos' long-short strategy has been muted by a Federal Reserve that has once again offered up unlimited QE and even lower interest rates to keep a more than decade long stock bubble growing, despite the economic collapse from the pandemic.
Chanos told Bloomberg that retail investors have also helped keep stocks higher. He said the time has never been betting to find shorts, but that unfortunately a lot of bearish bets are "simply not working".
He said that Fed policy is creating a "golden age of fraud" that will be exposed over time. Now, he says, investors are more likely to bid up prices of questionable stocks than they would have been in the past. Kynikos runs a short book that Chanos says consists of 30% to 35% frauds. This is higher than his usual 10% to 15%.
Chanos concluded: "Right now, people are doing really dumb things with their money. It can go on for a while, and you can lose lots of poker hands to people that are doing dumb things with their money. But over time, I would hope that basically, if you're playing properly, you're going to come out ahead."
via
IFTTT
InoreaderURL:
SECONDARY LINK