ORIGINAL LINK
Majority Of Americans Believe COVID Came From Wuhan Lab; A Quarter Believe It Was "Released On Purpose", New Poll Finds
Authored by Steve Watson via Summit News,
Most Americans believe that the coronavirus pandemic originated in the Wuhan Institute of Virology, with almost a quarter saying they believe it was released on purpose, according to a YouGov poll.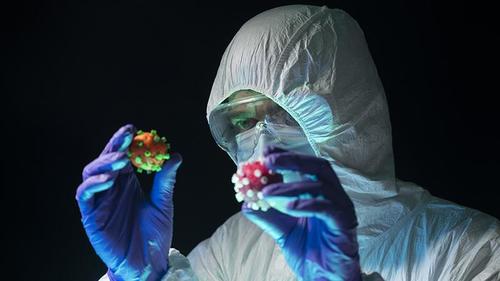 A total of 58% of Americans agree that its is 'definitely or probably true' that the virus came out of the Wuhan lab.
Wuhan virus, most agree.

58% believe China made the virus in a lab, and 24% say it was 'released on purpose.' Sound familiar...https://t.co/j0BqPTWxdc pic.twitter.com/tTuWMEtG2C

— Paul Bedard (@SecretsBedard) June 3, 2021
The number represents a nine percent increase on findings from a year ago.
Even 43% of Democrats believe the virus came out of the lab.
June 3, 2021
Only 13% are still buying the 'it mutated naturally from bats' claim.
Indeed, YouGov notes "When it comes to the more specific circumstances of the virus' emergence, 24% think it was created in a laboratory and was released on purpose, 18% think it was lab-created and escaped by accident, while a further 12% think it was a naturally occurring disease that was being examined in a laboratory but was released by accident."
This is despite a massive co-ordinated attempt by the establishment media and big-tech to censor and dismiss the lab leak idea as a crazy 'conspiracy theory'.
* * *
Brand new merch now available! Get it at https://www.pjwshop.com/
* * *
In the age of mass Silicon Valley censorship It is crucial that we stay in touch. We need you to sign up for our free newsletter here. Support our sponsor – Turbo Force – a supercharged boost of clean energy without the comedown. Also, we urgently need your financial support here.
Tyler Durden
Fri, 06/04/2021 - 17:00
via
IFTTT
InoreaderURL:
SECONDARY LINK