ORIGINAL LINK
PA Governor's COVID-19 Restrictions Ruled Unconstitutional By Federal Judge
Tyler Durden
Mon, 09/14/2020 - 18:20
Democratic Pennsylvania Governor Tom Wolf's pandemic restrictions - including a requirement that "non-life-sustaining" businesses were to shut down - has been ruled unconstitutional by a federal judge.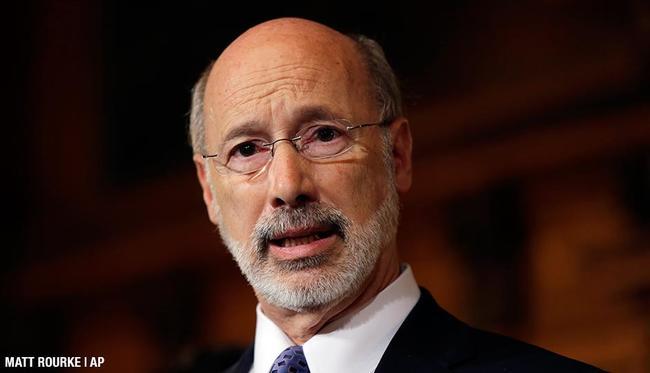 US District Judge William Stickman IV, a Trump appointee, ruled on Monday in a 66-page opinion that the restrictions were overreaching, arbitrary, and violated citizens' constitutional rights. Plaintiffs in the case include hair salons, a farmer's market vendor, a horse trainer drive-in movie theaters, and several GOP lawmakers, according to 6ABC.
The ruling means that the current restrictions - including limitations on the size of all gatherings, cannot be enforced.
"It's really 100% in our favor. The court found in all respects that the orders issued by the governor and the secretary of health were unconstitutional. What it means is they can't do it again, and they should not have done it in the past," said attorney Thomas W. King III, who represents the plaintiffs. "It's a complete and total victory for the counties, the businesses and the representatives," he added.
Wolf said in a statement that his office would seek an immediate stay to halt the order while they file an appeal.
"The actions taken by the administration were mirrored by governors across the country and saved, and continue to save, lives in the absence of federal action," said Lyndsay Kensinger, a spokesman for the governor, adding "This decision is especially worrying as Pennsylvania and the rest of the country are likely to face a challenging time with the possible resurgence of covid-19 and the flu in the fall and winter."
Kensinger noted that Monday's order does not apply to the mandatory mask order or the mandatory work-from-home order according to triblive.com.
After reviewing the record, Stickman said that he "believes that defendants undertook their actions in a well-intentioned effort to protect Pennsylvanians from the virus. However, good intentions toward a laudable end are not alone enough to uphold governmental action against a constitutional challenge. Indeed, the greatest threats to our system of constitutional liberties may arise when the ends are laudable, and the intent is good — especially in a time of emergency."

Stickman, who was appointed to the bench in 2019, said that "even a vigilant public may let down its guard over its constitutional liberties only to find that liberties, once relinquished, are hard to recoup and that restrictions — while expedient in the face of an emergency situation — may persist long after immediate danger has passed." -triblive.com
"You can't just shut down American society," said King, the plaintiffs' attorney.
via
IFTTT
InoreaderURL:
SECONDARY LINK