ORIGINAL LINK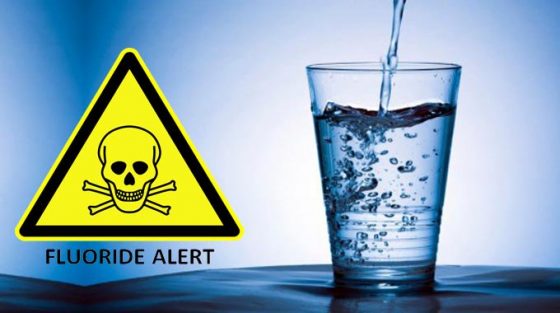 A study conducted by the National Toxicology Program (NTP) has been well-hidden by the Centers for Disease Control and Prevention, the National Institutes of Health (NIH), and the Department of Health and Human Services (HHS). All three agencies conspired in tandem to cover up the findings of a six-year, long-delayed review of fluoride's toxicity.
Assistant Secretary for Health Rachel Levine, the infamous transgender woman that Joe Biden appointed to head up the HHS, intervened last June to stop the release of the May 2022 NTP review, known internally as a monograph. The Fluoride Action Network (FAN) responded to Levine's obstruction of the review by filing a lawsuit, which ultimately prompted the report's release on March 15, 2023. The mainstream media is obviously ignoring the report, but it does show there's no "safe exposure" to fluoride.
"[R]esearch on other neurotoxicants has shown that subtle shifts in IQ at the population level can have a profound impact … a 5-point decrease in a population's IQ would nearly double the number of people classified as intellectually disabled," the NTP review states.
Though a controversial topic for many years, the review's authors concluded that fluoride is a "presumed developmental neurotoxicant," with 27 out of the 29 highest-quality studies confirming that fluoride at levels commonly added to water supplies heavily damages the brains of children, according to a report by Uncover DC.
"We have no basis on which to state that our findings are not relevant to some children or pregnant people in the United States," the NTP announced about the findings.
The government's actions to stop the public from understanding conclusively that fluoride is harming our children is appalling and underscores the government corruption that continues to be exposed thanks to COVID. Disturbingly, the meta-analysis found that 52 of 55 studies saw lower IQ with higher fluoride exposures, demonstrating remarkable consistency. Of the 19 studies rated higher quality, 18 found a lower IQ. –Uncover DC
"We have no basis on which to state that our findings are not relevant to some children or pregnant people in the United States." – NTP

Our second press release on the NTP #fluoride neurotoxicity report is out.

This release focuses on the relevance of https://t.co/RLmckg5zpk…

— Fluoride Action Network (@FluorideAction) March 17, 2023
Equivalent to the collaboration between Big Pharma and the FDA, CDC, and the Biden administration as the experimental mRNA COVID injections came to life, documents obtained through FAN's FOIA show that government agencies that promote fluoridation joined with dental interests and attempted to water down the report. The documents reveal that one unnamed government commenter insisted that the NTP's data do not support the assertion that fluoride is harmful across the board. –Uncover DC
In spite of their best efforts to hide this ugly truth from the American public, the ruling class ultimately failed to keep this study in the closet, thanks to the efforts of FAN.
via
IFTTT
InoreaderURL:
SECONDARY LINK