ORIGINAL LINK
Guest Post by Steve Kirsch
Wow. You simply cannot make this stuff up. This is unbelievable.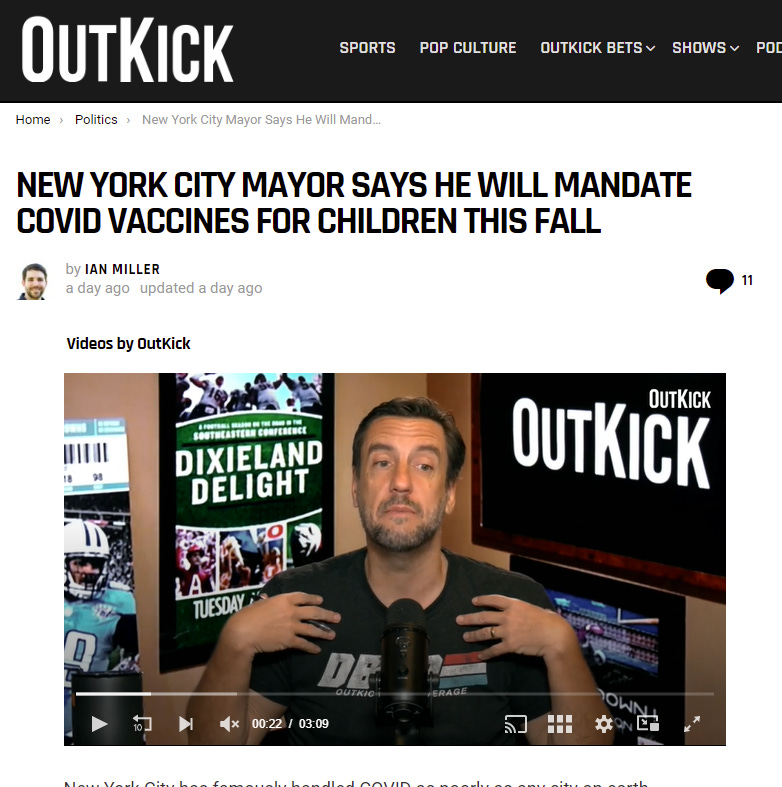 Here's where he says it:
Watch the video at 19:10.
I'm glad I don't live in New York City.
Let's be clear that the correct COVID policy is simple:
if you are sick with COVID, stay home and use a proven combination of repurposed drugs to minimize any long-term effects.
That's it.
What New York City is doing is nuts. You don't require kids be vaccinated with an experimental vaccine that doesn't work and is more likely to kill them than save them.
via
IFTTT
InoreaderURL:
SECONDARY LINK