ORIGINAL LINK
COVID Contact-Tracing Has Been A Monumental Failure
Tyler Durden
Wed, 11/18/2020 - 04:15
We all know we are already in the midst of Covid's "second wave". But the real question remains the same as it was 10 months ago - where are people catching the virus? There's no doubt contact tracing, especially in the U.S., has been a monumental failure. The good news is that it means increased privacy for citizens. The bad news is that it will likely be used as a scapegoat to forego those privacies in the future - and that it'll result in broad lockdowns.
This was the question explored in a new WSJ article that sought to try and find out where the record amount of new cases are coming from across the globe. In Germany, for instance, authorities say they don't know where 75% of people who test positive from the virus have gotten in. In Austria, that number is 77%. In Spain, the country was only able to identify 7% of cases. In France and Italy, that number is around 20%.
Here in the U.S., we only don't have much more in the way of detail. In New York, for example, a senior adviser for public health estimates 10% of cases came from travel, 5% came from gatherings and 5% came from "institutional settings".
The rest? We'll, there really isn't any visibility into where they came from.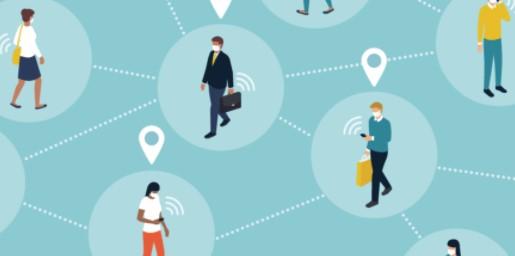 Jay Varma, senior adviser for public health for NYC's Mayor's Office, said: "The vast majority of the remainder—somewhere probably around 50% or more—we don't have a way to directly attribute their source of infection. And that's a concern."
While Asian nations interview about 10 people per case, for contact tracing purposes, the U.S., France and the U.K. generally only interview or identify fewer than four contacts per case.
That data is then easily "skewed by statistical distortions", according to Marc Lipsitch, an epidemiologist from Harvard T.H. Chan School of Public Health. He said that cases in people's homes are probably overlooked: "We may be putting too much emphasis on what we can trace…and not acting on the types of establishments that are very likely contributing but for which data isn't as compelling."
Cue the "we need access to your homes" government line. "Trust us - it's for your own good," they'll say.
Restaurants, where diners are among strangers, also make contact tracing difficult. Only few European countries and U.S. states have required restaurants to take down contact information from their customers. In France, this requirement only started in early October. In Paris, local authorities said they "haven't conducted a single investigation" using customer data.
Falko Liecke, city councilor for health and youth in Berlin's popular Neukölln district, said they have a problem contact tracing because people either can't - or simply don't want to - remember where they were at, when and with whom. It's almost as if they don't want the government infringing on what they do in their own private time - imagine that.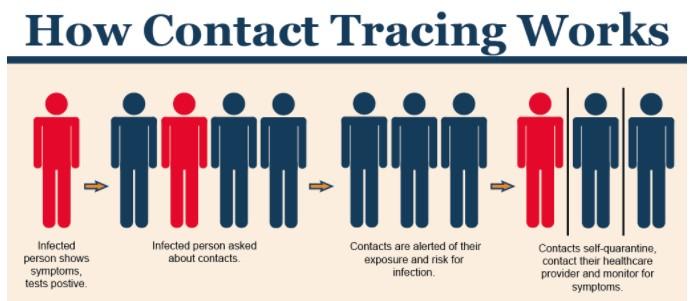 German cities have asked people to keep a "contact diary" of those they are in contact with, in case they test positive.
Contact tracing is made even tougher by the fact that the virus takes 10 days to show its symptoms - if it shows symptoms at all. Again, up to 40% of cases are estimated to be asymptomatic at this point.
So, as government does best, the baby will be thrown out with the bathwater: new lockdowns are being implemented both overseas and here in the U.S., where an incoming Biden administration is toying with the idea of a 4-6 week total shutdown.
So much for 15 days to slow the spread back in March, huh?
And again, we're sure this angle of not having visibility into contact tracing will result in new, Orwellian rules that'll be "for everybody's own good" at some point, despite the fact that we are just weeks out from having a vaccine in widespread distribution.
via
IFTTT
InoreaderURL:
SECONDARY LINK