ORIGINAL LINK
Massive Fire Destroys Commercial Egg Farm Belonging To Top US Supplier
Dozens of food processing plants were destroyed and/or damaged last year by "accidental fires." After several months of a lull in mysterious fires rippling through the food industry, the first major one of the new year was reported by NBC Connecticut on Saturday.
More than 100 firefighters battled a massive fire at a commercial egg farm in Bozrah, Connecticut, on Saturday afternoon.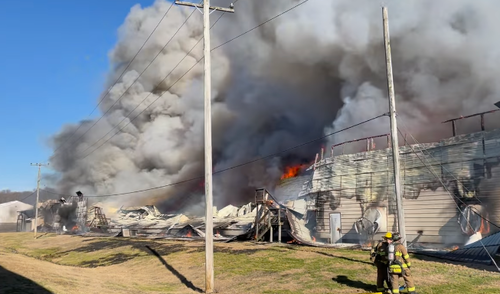 According to Epoch Times, firefighters spent hours extinguishing a 150-foot-by-400-foot chicken coop at Hillandale Farms, which contained about 100,000 chickens.
A Salvation Army canteen truck was on the scene, providing food. According to the Salvation Army, about 100,000 chickens may have died in the fire. It also said that no injuries had been reported.
Here's the video of the fire:
Hillandale Farms is one of the largest suppliers of chicken eggs in the US.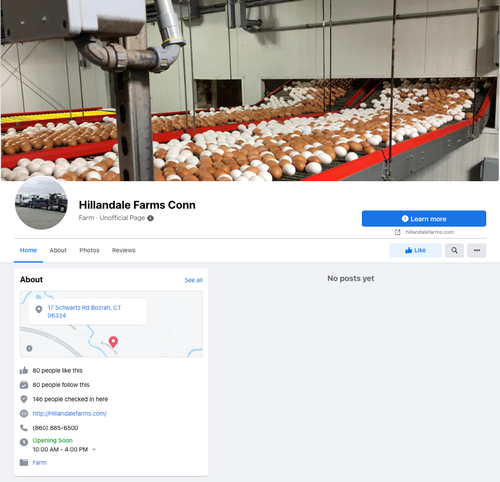 Their eggs are found in major supermarkets.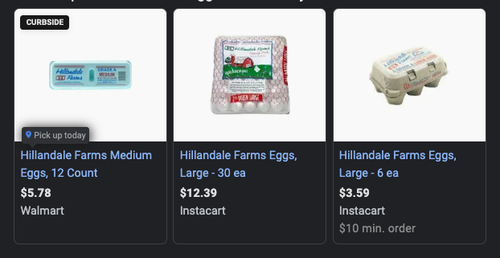 It's unclear what the fire-damaged Bozrah location will mean for Hallandale Farms' national egg supply chain. The fire comes at a time when the US suffers from a severe shortage of eggs due to bird flu wiping out tens of millions of egg-laying hens.
Egg shortages have been reported at supermarkets nationwide.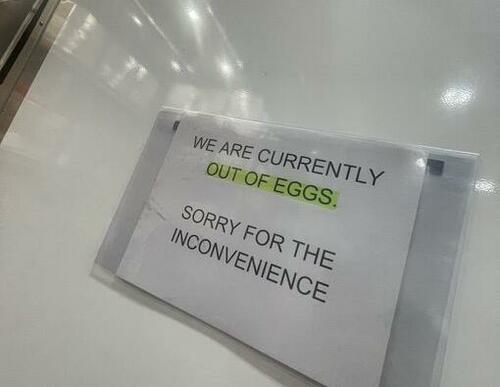 Prices of a dozen Grade A eggs at the supermarket have jumped to astronomical levels.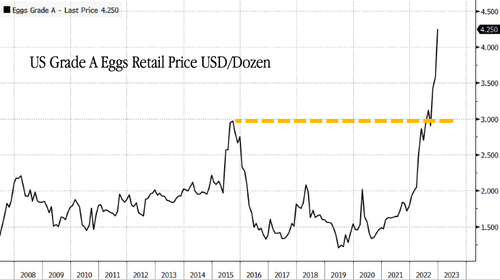 This could be the start of another string of suspicious fires at food plants. Citing Bloomberg data, news stories for "food plant fire" jumped the most in a decade last year. Odd right?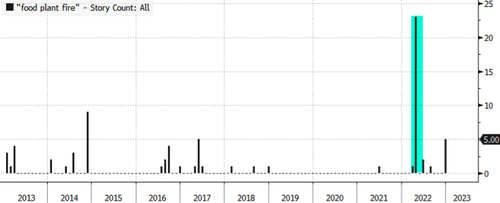 Some have speculated 'food processing plants don't just "accidentally"' catch on fire at the rate seen last year. Others are asking: Is the US food supply chain under attack?
Tyler Durden
Sun, 01/29/2023 - 15:00
via
IFTTT
InoreaderURL:
SECONDARY LINK