ORIGINAL LINK
"It's As Bad As We Thought": CCP Money Flowed To Biden Family According Bank Records, Documents Obtained By House GOP
Republicans on the House Oversight Committee have been working with four witnesses with close ties to the Bidens, who have provided documents and other evidence tying the Bidens to the Chinese Communist Party.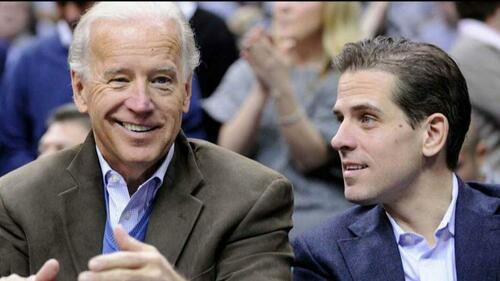 "It's as bad as we thought… Since we've last spoken we have bank records in hand. We have individuals who are working with our committee," Committee chair James Comer (R-KY) told Fox News' Maria Bartiromo on "Sunday Morning Futures."
"In the last two weeks we've met with either these individuals personally or with their attorneys. And that would be four individuals who had ties in with the Biden family in their various schemes around the world. So now we have in hand documents We have in hand documents in hand that show just how the Biden family was getting money from the Chinese Communist Party."
Watch:
Biden family members attempted to sell access & influence around the world.@GOPoversight has communicated with multiple witnesses & continues to follow the Biden money trail.

We will be transparent & provide the facts for the American people. @MariaBartiromo @SundayFutures pic.twitter.com/EYfQn8WEXB

— Rep. James Comer (@RepJamesComer) March 12, 2023
Related:
Hunter Biden Said He'd Be "Happy" To Introduce Business Partners To Top Chinese Official: Emails
Hunter Biden Business Partner Flips, Now 'Cooperating' With GOP Investigators
Hunter Biden Lived In Classified Doc House While Raking In Millions Through Chinese Intelligence Ties
Over 150 Suspicious Hunter Or James Biden Financial Transactions Flagged By Banks
House Oversight Chair: China Donations To Penn-Biden Center May Have Influenced US Policy
Biden Family Worked To Sell American Gas To China, GOP Lawmaker Says Citing Whistleblower
Tyler Durden
Sun, 03/12/2023 - 14:45
via
IFTTT
InoreaderURL:
SECONDARY LINK