ORIGINAL LINK
Supreme Court Set To Overturn Roe v Wade, Leaked Draft Opinion Shows
A leaked draft of a US Supreme Court decision reveals that the majority of the court has decided to overturn Roe v. Wade, according to Politico, which calls it a "full-throated, unflinching repudiation of the 1973 decision which guaranteed federal constitutional protections of abortion rights and a subsequent 1992 decision – Planned Parenthood v. Casey – that largely maintained the right."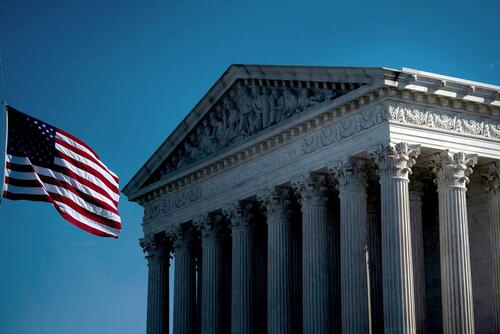 "Roe was egregiously wrong from the start," wrote Justice Samuel Alito in the draft which was circulated inside the court before someone leaked it to the news outlet. "We hold that Roe and Casey must be overruled."
"No draft decision in the modern history of the court has been disclosed publicly while a case was still pending. The unprecedented revelation is bound to intensify the debate over what was already the most controversial case on the docket this term." https://t.co/2os0uJWyUr

— Eamon Javers (@EamonJavers) May 3, 2022
Developing...
Tyler Durden
Mon, 05/02/2022 - 20:59
via
IFTTT
InoreaderURL:
SECONDARY LINK